That square was laid out in the mid-19th century at the fork-shaped crossroads, hence its triangular shape.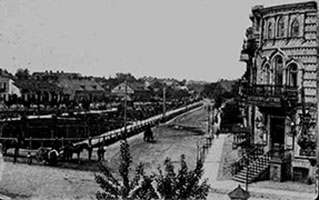 Originally, it was a town green. By mid-19th century, the fashion for squares was greenery. Till present it is a garden square.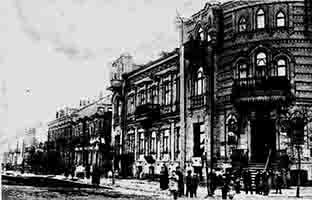 It was the central square of Brest till 1915. The main land mark in the south-eastern corner was the beautiful brick house of the town hall, "Duma" in Russian, hence the old name of the square "Dumskaya". The house was badly damaged during the invasion of Kaiser troops in August 1915 and later it was dismantled.


The previous names:
Russian period
Dumskaya Square, Ratushnaya (Town Hall) Square
Polish period
Plac J. Pilsudskiego ( J.Pilsudski Square )
Soviet period
ploshchad Svobody (Freedom Square)
The main attractions in the square: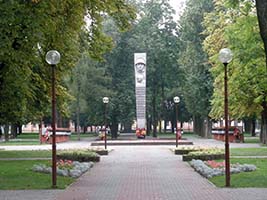 War memorial
It was put up in 1965 to commemorate the Soviet troops that liberated Brest on July 28, 1944. Every year the 28 July is celebrated as the Day of the City.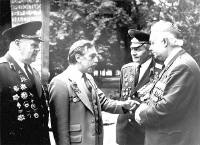 Sculptor Moisey Altshuler designed the monument. In the picture (in the center) with Soviet war veterans.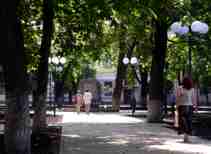 A big boulder commemorates the 60th anniversary of the Brest's liberation.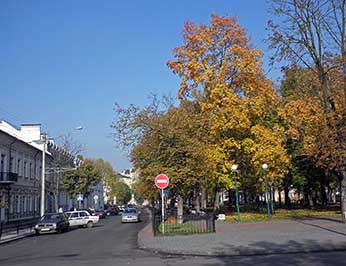 Indian summer of 2009!
The south-eastern corner of the square.
Budyonny Str
. and
Sov. Pogranichnikov Str.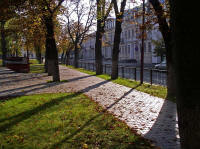 A commercial college is seen on the opposite side.
You can view the square in winter here
More in the project "Old and New Brest"