The street is about 1 km long, running west to east, between Lenin Street to Kosmonavtov Boulevard, it crosses K.Marx Street, Sovietskikh Pogranichnikov Street, 17th September Street, Sovietskaya Street, Kuybyshev Street, Karbyshev Street
The previous names:
Russian period
Zbirogovskaya ulitsa
Polish period
ulica Listowskiego (Listowski Street)
Soviet period
Budyonnogo ulitsa (Budyonny Street)
Glimpses of the street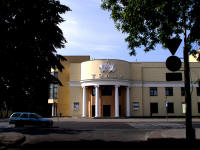 Here by the drama theater the street starts.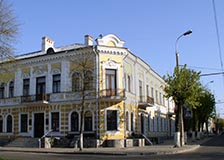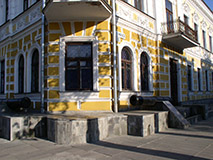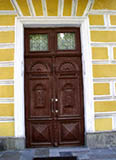 This mansion at the southeastern corner of
K.Marx Street
t houses the Regional museum today.
In the 19th century it was the flamboyant Hotel "Bristol".
Cross the street and you will see a modern structure of the builders' college at the southwestern corner of K.Marx Street.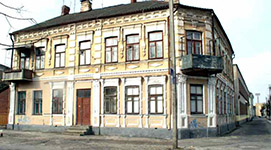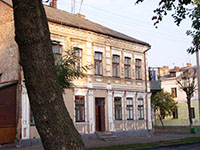 The brick house at the southwestern corner of the street and
Sovietskikh Pogranichnikov Street
faces
Svobody Square
. The house saw two World Wars.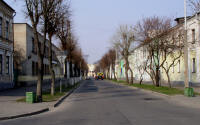 Standing at the corner, you can see the Drama theater at the distance.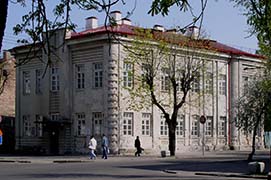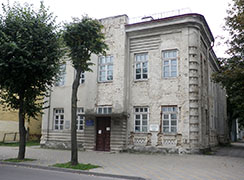 Here the street crosses
17 September Str.
and meets
Svobody Square
, making up the southern border of
Svobody Sq.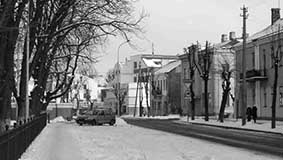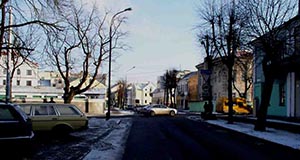 An old mini-park occupies the major part of the square, seen to the left in the pictures (above). It was the main square of Brest till 1915.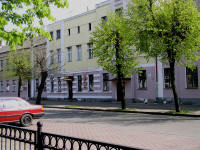 This old building faces the square and the mini-park on the northern side.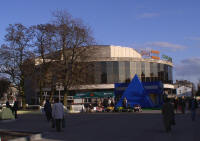 Belarus
Cinema before the renovation.
After the renovation
Belarus
Cinema is at the northeastern corner of Budyonny Street and
Sovietskaya Street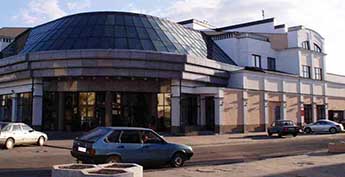 The view of a night club with other entertainments opposite the cinema.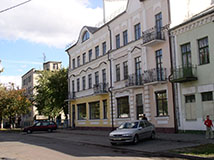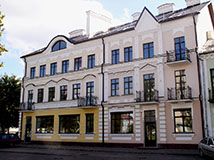 This house on the southern side between
Sovietskaya Street
and
Kuybyshev Street
was renovated in 2007.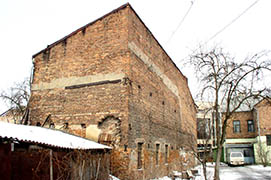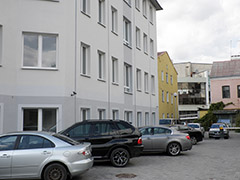 In the backyard.
Cinema Belarus is seen in the background.
(Left) There was an old structure, a silent witness of horrors of the war. The former site of Brest ghetto. (Today's view) A new structure replaced the old one some years ago.
No old structures remained along the street between
Kuybyshev Street
and
Kosmonavtov Boulevard
.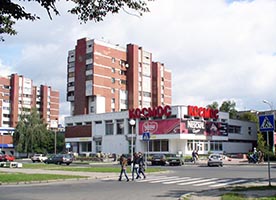 A supermarket in
Kosmonavtov Boulevard
.
Here the street meets the boulevard. That is the eastern end of Budyonny Street.
More in the project
"Old and New Brest"