Jewish Brest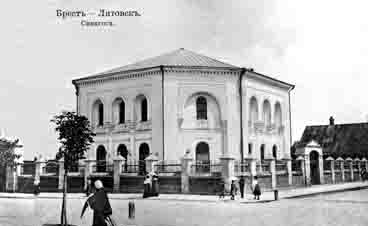 For centuries, Brest has been situated at the crossroads of trade routes that connected many European nations. Brest has been home to Slavs and Jews for centuries. Starting from the 15th till 1942 Jews made up over half of population of Brest. Yet their fate hasn't always been successful and joyful. Why? V.Sarychev is studying the history to find the answer.




Read the Russian text of the article

published in

"In the Search of the By-Gone Time", Book 1

by Vasiliy Sarychev.