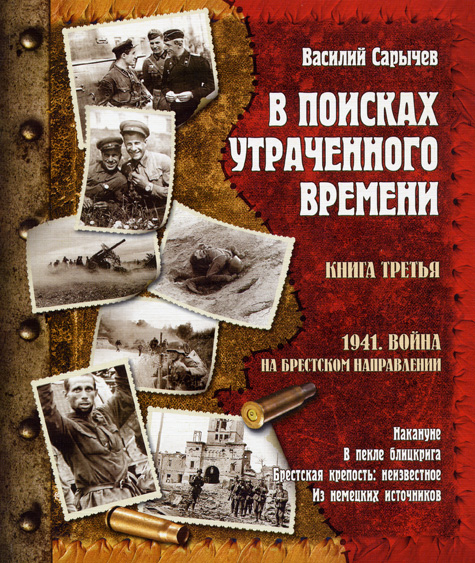 "1941, War on the way to Brest"
Book Three
The book was published in Brest in 2009. It contains 312 pages, profusely illustrated with 150 photos.

The central theme of Book 3 is the opening days of the Soviet-German war, that broke out early in the morning on June 22, 1941. It was the most unfortunate and tragic period in the Soviet history, still it remains the most irreconcilable and complex theme for study. As a result, it is not much familiar to us or we know only some single facts.
What happened in June 1941? What was the Center doing? What was going on in the Soviet troops, stationed along the border before the war broke out? Why Germany, that was not actually ready for the war, dared to strike the USSR? What happened to the invincible legendary Red Army, that was actually obliterated within some months, making the Soviets build up a new army out of millions of civil population? All the questions are still acute today.
Our objective is to find answers to the questions, to make an unbiased study of the defense of the Brest Fortress, using statements of eyewitnesses and documents on both sides: German and Russian, to comprehend the reasons of the tragic situation in the Fortress after the war outbreak, to provide new materials about the participants of the history making days in Brest, the city at the border.

Main themes:
On the Brink of the War
In the Hell of the

Blitzkrieg


Brest Fortress
From German Sources


About some chapters from Book 3:

War Be Condemned!
Last Deportation
Report of Comrade Tupitsyn