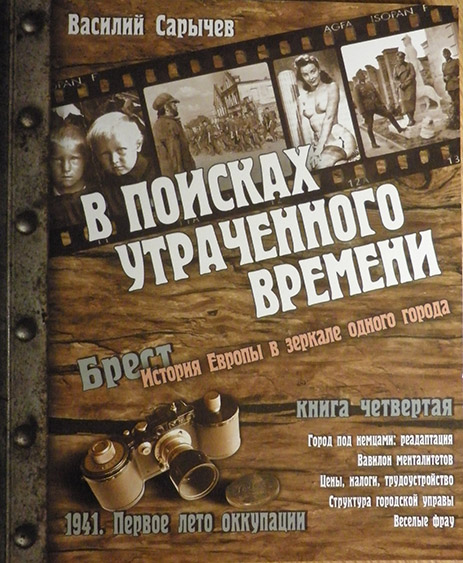 "The First Summer of the Nazi Occupation"
Book Four
Published in 2011, 300 pages, over 100 images and documents.

This book narrates about the start of the Nazi occupation of Brest. Europe's history is reflected in the mirror of the town's events of 1941. First ever published archival documents are interweaved with testimonies of eye witnesses, making a multi layer panorama of Nazi occupied Brest.

More in Russian at the website of "Vecherniy Brest" newspaper.