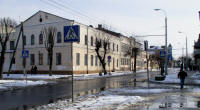 the south-eastern corner of Dzerzhinsky Street and 17th September Street.
The house at the corner was former Green Synagogue. In August 2006 it was about to collapse.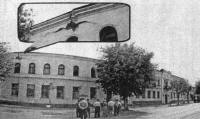 According to the article in the local paper Vecherni Brest on August 4, 2006 (picture from the paper) a huge crack appeared over a window (highlighted in the picture) and the roof could collapse at any moment. It was decided to rebuild the house.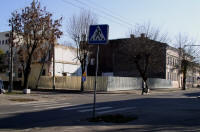 To rebuild the house, the old structure was pulled down in 2007.
The grey mark of he former roof is seen on the rough brickwork of the adjacent house that was once a yeshiva.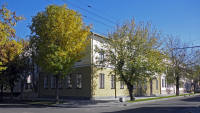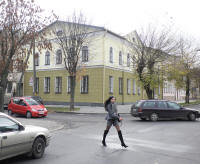 A view of the house in September 2010 after it was rebuilt.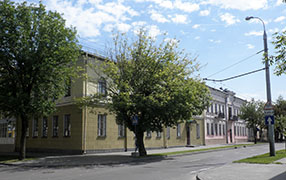 The view in 2014.