The street underwent a considerable reconstruction in 2007-2009. That was a part of the city's preparations for the coming millennium of Brest.
The views of the street before the Millennium reconstruction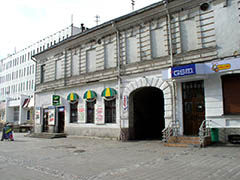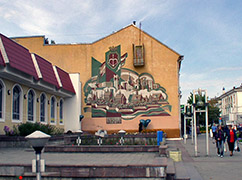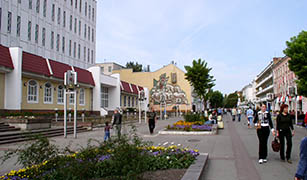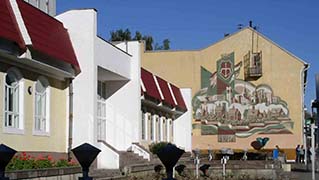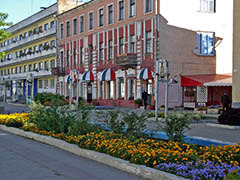 the views of the stretch of the street between
Pushkin Street
and
Mayakovsky Street
.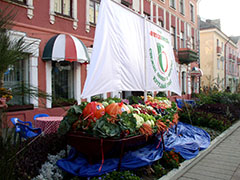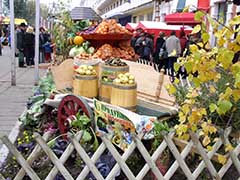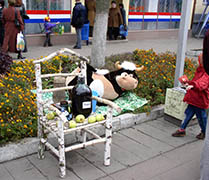 During Autumn Fair in 2004. Today Autumn Fairs are held in
Gogol Street
.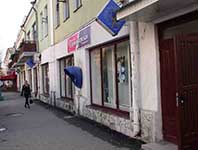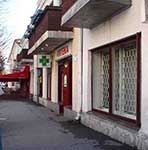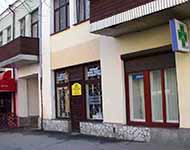 Several 2-storied houses on the eastern side between Mayakovsky Str. and Gogol Str. remained till 2014. They reminded of the former view of the shopping street. Marriott International has won the tender by a Czech company MFB Development that is going to built a four-star hotel here. The hotel is planned to have 150 rooms.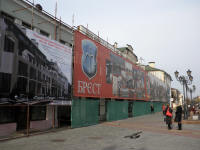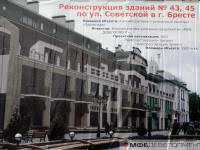 The design of the reconstruction of the houses, proposed by Brest architects. It was not implemented.



This shopping centre (left) on the western side between Budyonny Str. and Dzerzhynsky Str. was built in the 2000s.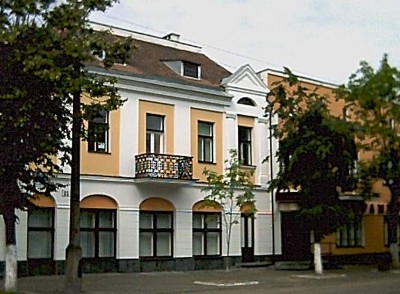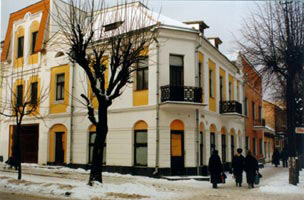 Old low-rise houses at the corner of
Dzerzhynsky Street
.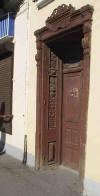 The eastern side close to
Masherov Avenue
before the Millennium reconstruction.
The pictures give an idea about the place where old Street Lights are today.