Sovietskaya Str.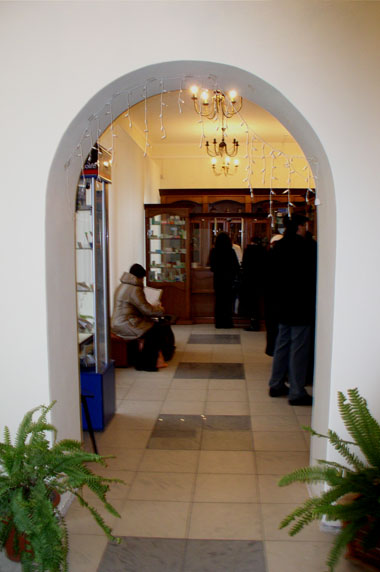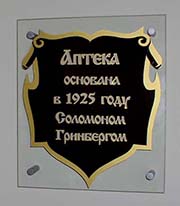 Founder
On the wall the customer can read that the pharmacy was founded by Solomon Grynberg in 1925.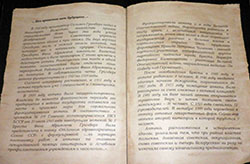 There is a detailed story of the pharmacy on display. The 3-storied building was designed and built by architect Solomon Grynberg in 1925. The family resided on the first and second floor. Fana, Solomon's wife, was a pharmacist. She was running a pharmacy on the ground floor. They had 3 sons: Avigdor, David and Jacob. David became a famous Polish writer and film director under the name Alexander Amarati. Jacob became a successful American businessman. In October 2015, a grandson of Solomon Grynberg, Stephen Grynberg visited the pharmacy. He is a writer and independent filmmaker living in Santa Monica, California. Pictures about his visit to Brest in the local media and local press. More at the national website tut.by.He is going to make a film about Holocaust of Brest Jews in 1942.
The story of the pharmacy is mentioned in Sarychev's book.
Solomon Grynberg is mentioned in Yizkor book as the chairman of Maccabi Jewish Sports Club in Brest in 1933.
The building has changed not much its view before the millennium reconstruction started in 2007.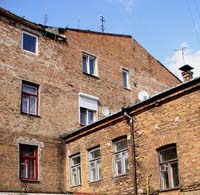 Its redbrick rear side reminded of the old town.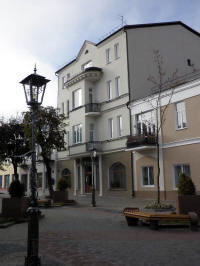 the view of the building after the reconstruction. The groundfloor is still occupied by a pharmecy.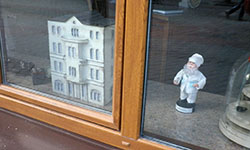 In the window you can see a model of the old building. In 2014, a museum of pharmacy was opened here.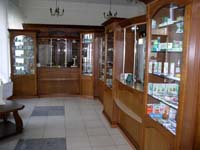 The views inside the pharmecy after the renovation in 2007.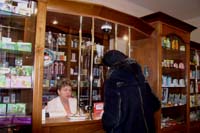 As usual customers hear kind words and find necessary medicine here.